Kapolei Keiki Dental's pediatric dental office serves Kapolei, Waianae, Makakilo, Ewa and the surrounding areas. Our office is conveniently located in the new live / work / play Mehana community at Kapolei just off the Kapolei Parkway close to the Ho'okele Elementary School and Kapolei High School.
We offer ample free parking, free WiFi, and a wide range of office hours to accommodate busy schedules.
Have an emergency? Our emergency care page may help. Please do not hesitate to call us if you feel your child is experiencing a dental emergency (pain swelling, knocked out or fractured teeth).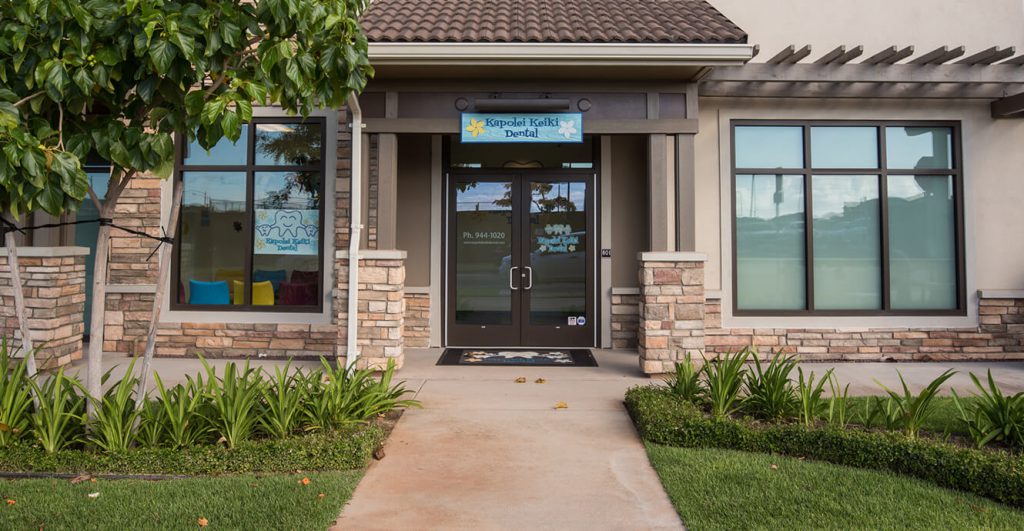 Opening Hours
Tuesday
7:00 am – 5:00 pm
Wednesday
8:00 am – 5:00 pm
Thursday
7:00 am – 5:00 pm
Saturday
7:00 am – 12:00 pm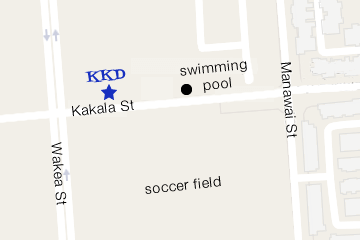 Map
Since we are located in a new live / work / play development, online maps haven't been updated with the new roads. Here's a map to help you easily find us.
For bus routes and time tables, please visit http://www.thebus.org.
Map last updated 8/2016
We have placed several street signs in the neighborhood to help you find us.
Parking
We offer free parking in the reserved stalls (281-286) and handicap stalls (278HC, 279HC, 294HC, 158HC) in the office parking lot.
There is also street parking and 19 parking stalls just to the right of the basketball court which is directly across from our office.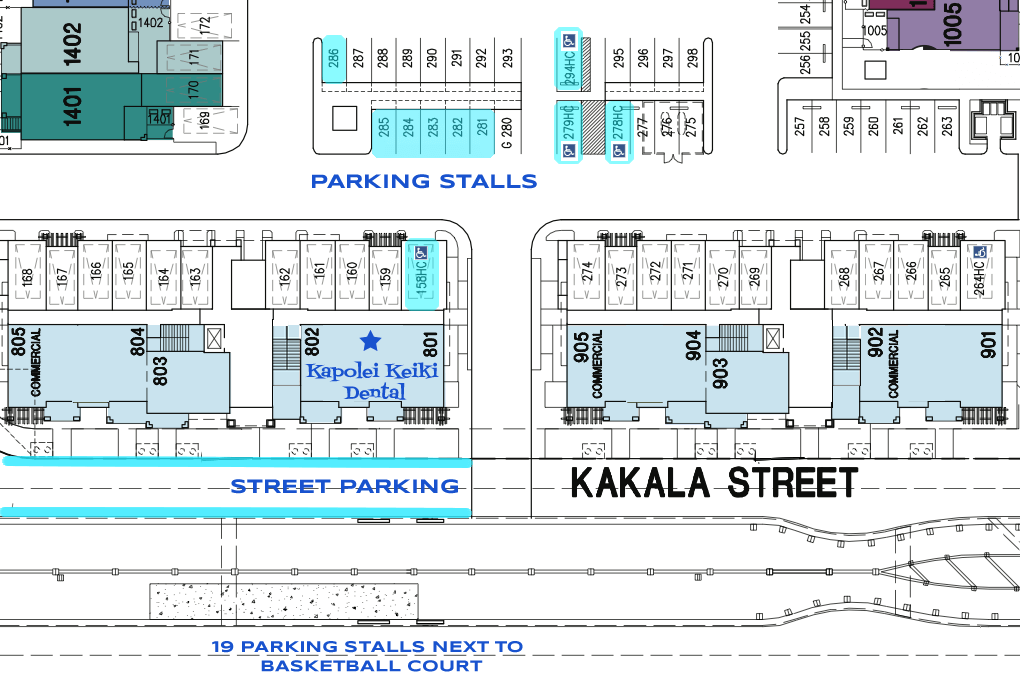 Kapolei Keiki Dental
1020 Kakala St. # 801
Kapolei, HI 96707
Opening Hours
Tuesday
7:00 am – 5:00 pm
Wednesday
8:00 am – 5:00 pm
Thursday
7:00 am – 5:00 pm
Saturday
7:00 am – 12:00 pm